This new line is constructed with the same craftsmanship of dad's shoes —handpicked from the same designs — but recreated with age-appropriatelasts and tough materials to support a boy's youthful spirit. The collectionincludes saddle shoes, wingtips, moccasins, boat shoes, boots and loafers,all offered in classic and fashion forward colors, materials and styling.In these shoes walk the confident youth who'll carry on the great Americantradition: the boy wonder in horn rims who throws a handshake and trims asail with the same solid grip, the kid who wears an Oxford shirt and a soccerjersey with the same attitude. These are boys who'll be boys today, butwill soon be leaders of a better tomorrow. As each Florsheim kid steps up,his shoes show that he thinks big.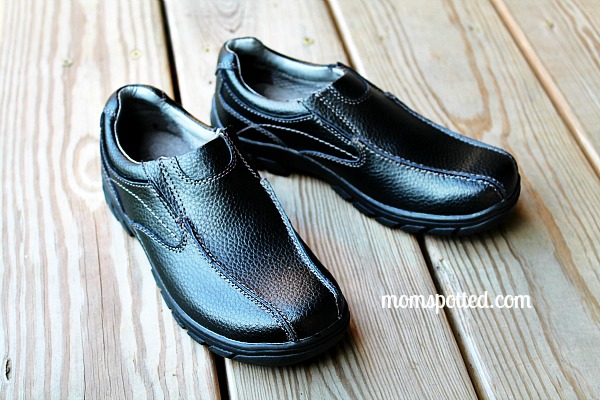 Florsheim Kids
has offered one Mom Spotted Reader a $60 Gift Card!
Enter at Mom Spotted!